The 10k Series Malta races were conceived from an idea to build and bring the local running community together for five road running races in some of Malta's less discovered yet scenic locations.
The Routes have been carefully designed to create a motivating factor for both experiences and new runners alike.
We are committed to provide our athletes with running races that provide unforgettable experiences in some of Malta's most historic and visually enticing locations.
Here's what some of our runners have to say for the Intersport 10k Series Races....
Dillon Cassar
I make it a point to fit in these five road races to my racing calendar. The routes are a mix of some of Malta's best scenery but incorporate a variety of hilly routes, fast routes that allow athletes to work on persona best times. . All Races are unique and difficult to find a favourite one.  Am looking forward to be on the starting line once again for 2023.
Lisa Bezzina
The Intersport 10k Series races are very scenic routes but they are challenging. They allow us to race strategically and to work on improving times. The races are very well organised and the post race atmosphere is second to none. I encourage athletes, of all levels to include these races in their calendars
Charlton Debono
I have been participating in the Intersport road running series since their inception. There is an interesting variety of courses, some are challenging (Valletta) , some are fast (Burmarrad) and others scenic (Three Cities and Maqluba). The vibe's always great and so is the organisation. I recommend them to runners of all levels.
Mark Herrera
The Intersport series gives us runners a variety of challenges over the routes provided, challenges against known competitors and most importantly a way to track our progress with unchanged routes over the years. I definitely look forward to this series held through the year.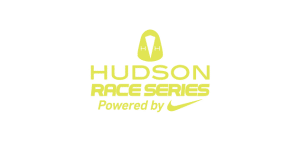 The Hudson Race Series, powered by Nike, is a five-race Series, hosted in some of the most scenic and historical locations of Malta. 
We welcome experienced and new runners alike into our community.