Beachside Burn Kids Edition
€10.00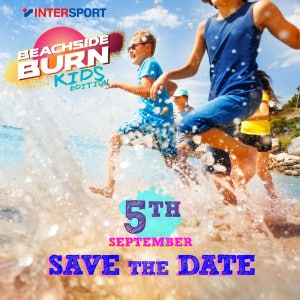 🏖️ Introducing Beachside Burn: Kids Edition! 🏖️
We are taking fitness and fun to the Next Level. Get ready for an event that's tailor-made for the young champions of tomorrow – the Beachside Burn: Kids Edition!
👦👧 Calling all kids aged
🌅 Date: Tuesday, 5th September at 5pm
🏖️ Venue: Tortuga Beach – Exclusive for Participants
🍽️ Post-event gathering: Join us for a delightful meal by booking your table at 7799 4488.
💲 Tickets: Secure your spot for this event at just €10.
ALL PROCEEDS from ticket sales will be generously donated to the Hudson Foundation.
🤝Event is in Collaboration With: Warehouse
See you on the beach, ready to burn up the sand and make memories that will last a lifetime! 🌞🏄‍♂️🏐
Out of stock