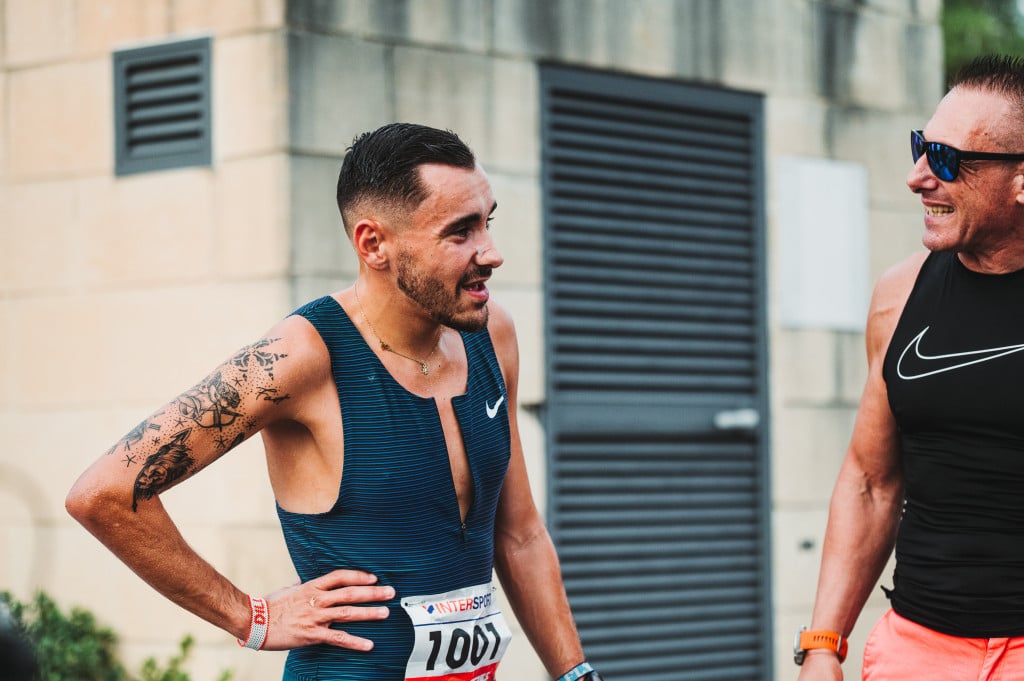 Dillon Cassar's time of 30 minutes 22 seconds saw him smash the previous course record he himself established a year ago on the same course on Sunday morning, during the sold-out Intersport 10k Burmarrad Road Race. 
Cassar kept a comfortable lead ahead of podium contenders Christopher Micallef, Aaron Mifusd, Mark Herrera, Tommy Wallbank and Matthew Xuereb.  After the first lap, Micallef and Mifsud were leading the way ahead of Wallbank and Herrera. Herrera who had been plagued by injuries in the past few years gave a strong push that saw him forge ahead to beat Micallef, by five seconds, to second place. 
In the females' category Joelle Cortis also gave a good account of herself taking the lead ahead of seasoned athlete Josann Attard Pulis and Marija Cumbo, who finished in second and third place respectively.
5km Race
 Gabriel Farrugia won the one lap course in 15 minutes 23 seconds ahead of Heathcliff Vella and Keith Schembri who completed the podium in second and third place respectively.  
Meanwhile, in the females' race, familiar faces made it to the podium. Finishing first was Charyl Fava who has been producing improved performances throughout the series. Behind her was Rosalie Borg Cauchi followed by Hayley Acreman.
"This race is known for being one of the fastest in Malta and thus attracts many athletes – being sold out weeks ahead is proof of this.  Having a course record beaten, as Dillon Cassar did once again, always leaves a feel good factor amongst the running community." remarked Charlie Demanuele, Race Director, who further went on to express his gratitude towards Intersport who have been supporting these Series since their inception in 2015. 
Trophies to the overall and age group winners were presented at the end of the race. 
The final race of the Intersport 10k Series for 2023 will take place on the 8th December and will take place in Valletta.  Last remaining places are available and registration can be done online.